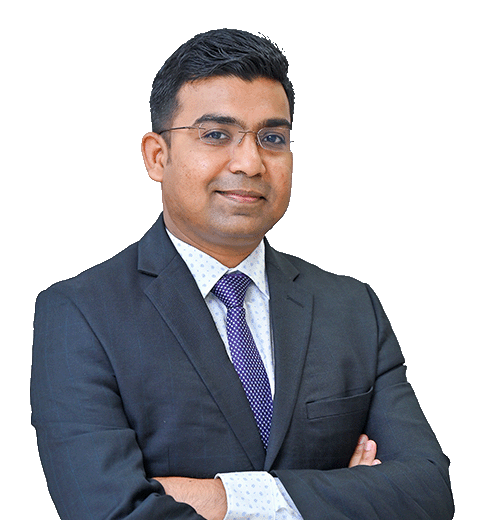 Dr. Rohit Kumar Patnaik
Specialist Critical Care Medicine
---
Years of Experience :
15+
Nationality :
Indian
Languages Known :
English, Hindi, Oriya, Telugu, Bengali
Education & Training:
MBBS, MD (Anaesthesiology), DM (Critical Care Medicine)
Biography
Dr. Rohit Kumar, a seasoned intensivist specializing in tertiary critical care medicine. With a full-time commitment to critical care units, Dr. Rohit Kumar brings a wealth of expertise to oversee and administer comprehensive critical care services. His approach emphasizes the integration of optimal methodologies and leveraging technology to enhance critical care practices.
As an adept expert in the field, Dr. Rohit Kumar's primary areas of interest include research methodology and the efficient organization of Intensive Care Units (ICUs). His dedication to advancing critical care is reflected in his role as faculty at both national and international conferences focused on Critical Care Medicine, where he has presented numerous papers and posters.
Dr. Rohit Kumar firmly believes in the transformative power of Artificial Intelligence (AI) in shaping the future of Critical Care Medicine. His profile reflects a commitment to exploring innovative applications of AI to continually improve healthcare standards and outcomes.
Expertise
Basic and advanced cardiac life support
Advanced trauma life support
ECMO/ECLS (Extracorporeal Membrane
Oxygenation/Extracorporeal Life Support)
ICU organization, design, and quality control
Advanced hemodynamic monitoring
Invasive and non-invasive mechanical ventilation
Point-of-care ultrasonography (POCUS) Airway management Percutaneous tracheostomy Fiberoptic bronchoscopy Research methodology
Certification
Master course in (integration and simulation)
Certified ATLS Provider (with Instructor Potential)
Certified BLS and ACLS
Master course in (integration and simulation)
Membership
Indian Society of Critical Care Medicine (ISCCM) Life Member
European Society of Critical Care Medicine (ESICM) Member