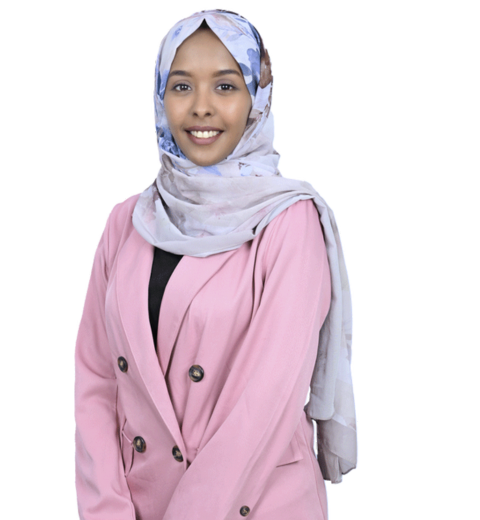 Dr. Areej Salahaldeen
General Practitioner
---
Years of Experience :
5
Nationality :
Sudanese
Languages Known :
Arabic, English
Education & Training:
MBBS | Clinical training of integrated management of adolescent and adult illnesses (IMAI).
80055
Biography
Meet Dr. Areej Salahaldeen, a highly experienced Sudanese doctor with 5 years of clinical experience across various departments. Born in Saudi Arabia, Areej Salahaldeen received her basic schooling there before pursuing her passion for medicine. She earned her MBBS degree from the esteemed University of Khartoum and completed her internship, paving the way for her remarkable medical career.
Throughout her clinical journey, Dr. Areej Salahaldeen has gained valuable expertise in diverse areas, including the Emergency Room, cardiac and renal units, HIV clinic, and Covid-19 wards. As a skilled General Practitioner (GP) in the ER, she possesses a comprehensive skill set to address a wide range of acute complaints. From assessing and immediately treating injuries, infections, and cardiac emergencies to managing stroke cases and other life-threatening illnesses, Dr. Salahaldeen remains calm and focused in critical situations.
Dr. Areej Salahaldeen's proficiency extends beyond acute care. She is adept at ordering medical tests, devising personalized treatment plans, and referring patients to suitable specialists when necessary. Moreover, her commitment to collaboration ensures a seamless continuum of care. Working alongside nurses, pharmacists, and specialized doctors from various departments, she ensures that her patients receive the highest quality and most comprehensive healthcare possible.
Compassionate and dedicated, Dr. Areej Salahaldeen combines her clinical expertise with a patient-centered approach. She believes in building strong doctor-patient relationships and actively involving her patients in their healthcare decisions. Driven by a genuine passion for medicine, she strives to provide exceptional care and make a positive impact on the lives of her patients.
Experience the expertise and compassion of Dr. Areej Salahaldeen by booking an appointment today. Your health and well-being are her top priorities.
Research & Publications
KAP study of Acne Vulgaris among female medical students.