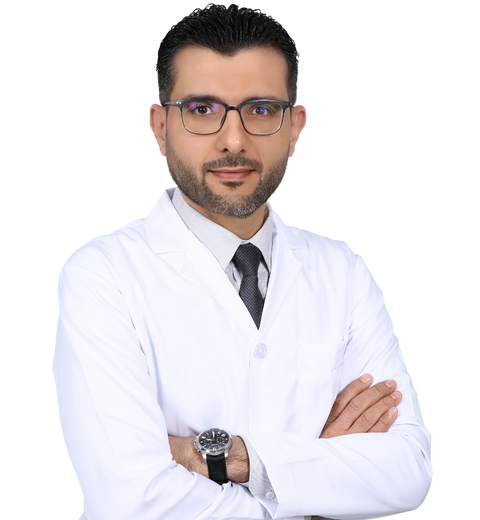 Dr. Mohamed Lotfy Mansour Helal
Specialist ENT
---
Years of Experience :
15
Nationality :
Egypt
Languages Known :
Arabic, English
Education & Training:
MBBS, M.S in ENT, Egyptian Fellowship (ENT)
Book Appointment
Biography
Dr. Mohamed Lotfy, ENT Specialist, has more than 15 years of experience in the ENT field with the capability of both conservative and surgical management of different ENT diseases. He completed his MBBS from Menoufya University, Egypt, and his MS (ENT) from Benha University, Egypt. Dr. Mohamed has also completed his Egyptian Fellowship in Otorhinolaryngology and Head and Neck Surgery.  
Expertise
Removal of Tonsils and Adenoids in Both Adults and Pediatrics Using Radiofrequency as Well as Traditional Techniques
Release of Tongue Tie
Incision And Drainage of Peritonsillar Abscess
Control Of Epistaxis in Children
Surgical Management of Cases of Snoring and Obstructive Sleep Apnea
Surgical Procedures for Deviated Nasal Septum and Reduction of Nasal Turbinates Size
Surgical Management of Middle Ear Effusion Including Myringotomy and Ventilation Tube Insertion
Endoscopic Nasal Surgeries for Chronic Sinus Infection and Sinonasal Polyps
Myringoplasty For Ear Drum Perforation
Endoscopic Examination and Surgery of The Larynx for Treatment of Hoarseness and Vocal Cord Polyps
Foreign Body Removal from the Ear, Nose, Throat, and Airway
Tracheostomy
Management Of Vertigo, Tinnitus and Hearing Loss