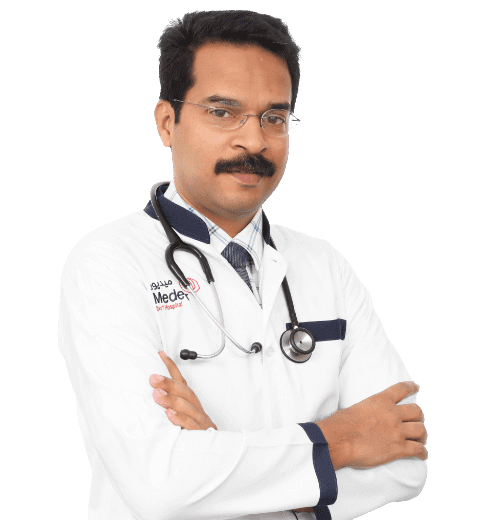 Dr. Geo Polachirakel Ninan
Specialist ENT
---
Years of Experience :
16
Nationality :
India
Languages Known :
English, Hindi, Malayalam
Education & Training:
MBBS, MS (ENT)
Book Appointment
Biography
Dr. Geo Polrachirakel Ninan, Specialist – ENT has more than 16 years of experience and has conducted more than 5000 ear nose throat surgeries. He completed his MBBS from T.D. Medical College, Alleppey, Kerala, India, and his M.S. from Kasturba Medical College Mangalore, India.
Expertise
Functional Endoscopic Sinus Surgery (FESS)
Microdebrider
Coblator Assisted
Endoscopic DCR
Micro Ear Surgeries and Micro Laryngeal Surgeries
Adenotonsillectomy-Painless and Bloodless
Septoplasty
Sleep Apnea/Snoring Management (Especially in the Pediatric Population)
Headache Management and Vertigo
Management of Voice Disorders, Vocal nodules, and Polyps
Chronic Nasal Allergy and Sinus Infections
Tinnitus and Migraine Headaches