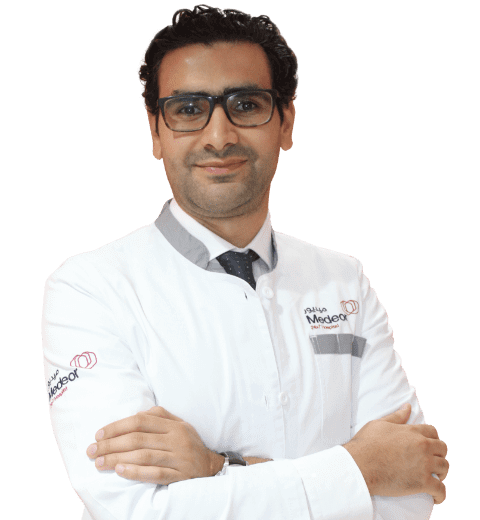 Dr. Ali Sulieman Hassan Sulieman
Consultant - General Surgery
---
Years of Experience :
10
Nationality :
Jordan
Languages Known :
Arabic, English
Education & Training:
MBBS, MD, JBGS
Book Appointment
Biography
Dr. Ali Sulieman is a highly qualified Consultant in General Surgery with over ten years of experience. He is highly skilled in performing classical surgeries for conditions such as hernia, masses, thyroid, and hemorrhoids. In addition to that, Dr. Ali also performs all laparoscopic and minimally invasive surgeries.
Expertise
Laparoscopic Surgeries, including Cholecystectomy, Hernia, Hemorrhoids, and Appendectomy
Advanced Anal Conditions Surgeries (PPH, THD, Laser, Rubberband)
Upper Endoscopy with Interventions, Gastric Balloon
Thyroid and Parathyroid Surgeries
Varicose Vein Surgeries
Membership
The Jordan Medical Association
The Arab Board of Medical Specialization
Jordanian Society of Surgeons
Other General & Laparoscopic Surgery Experts