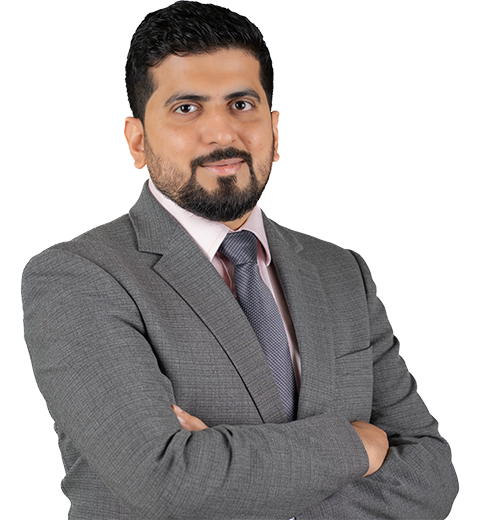 Dr. Pawan Dhawan
Specialist Orthopedic Surgeon
---
Years of Experience :
8
Nationality :
India
Languages Known :
English, Hindi, Punjabi
Education & Training:
MBBS, MS Orthopedics, DNB Orthopedics, Fellowship in Arthroscopy and Joint Replacement
Book Appointment
Biography
Dr. Pawan Dhawan is a certified Orthopedic Surgeon with more than eight years of experience in the field. He did his undergrad and postgrad work at Delhi University, considered one of India's top 10 medical colleges. He received a scholarship from the Educational Board of India for the entire duration of his MBBS. Following his postgraduate training in orthopedics, he spent three years working with two 1500-bed trauma centers in Delhi. During this period, he has operated on and assisted in more than 5000 orthopedic surgeries, including complex trauma, arthroscopy, joint replacement, pediatric orthopedic surgeries, limb lengthening, and deformity correction procedures. He has also undergone fellowship training in arthroscopy and joint replacement surgery at Johnson & Johnson. He has completed training in trauma surgery at the AO Foundation. He works well leading a medical team in an operating room environment and understands the need for vigilance and cooperation with all other members. He is particularly interested in sports medicine and joint replacement surgeries, and he has good knowledge of pediatric orthopedics and deformity correction surgeries, including limb lengthening.
Awards & Achievements
More than 30 papers published in national and international journals
Expertise
Simple And Complex Trauma Surgery
Polytrauma Management
Reconstructive Surgery
Arthroscopy (Keyhole Surgery)
Acl and Meniscal Surgery
Sports Injury Management
Joint Replacement
Pediatric Congenital and Acquired Deformity Management
Limb Length Discrepancy Correction
Conservative Management of Musculoskeletal Diseases
Neck and Low Back Pain Management
Osteoporosis Management
Membership
Member of AO Trauma Association
Member of Orthopedic Trauma Association
Member of Indian Orthopedic Association
Member of Delhi Orthopedic Association