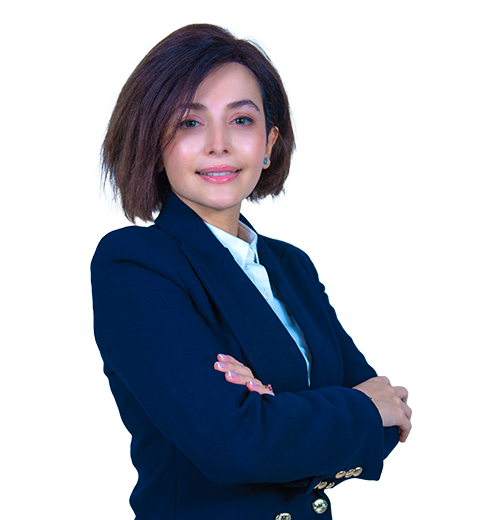 Dr. Negin Molazadeh
Specialist Cardiologist
---
Years of Experience :
10 +
Nationality :
Iranian
Languages Known :
English, Turkish, Farsi, Arabic
Education & Training:
M.D. | Resident Physician in Cardiology | Cardiology Specialty Graduation Board Diploma | Fellowship in Heart Failure and Transplant
Book Appointment
Biography
Dr. Negin Molazadeh received her Medical Degree in 2011 from Tabriz University of Medical Sciences in Iran, where she also completed her Specialty in cardiology. She went on to finish her Fellowship Training in Clinical Advanced Heart Failure and Heart Transplant at Rajaei Cardiovascular Medical and Research Centre in Tehran, the first tertiary center for cardiovascular disease and heart transplants in Tehran, Iran.
Dr. Negin is not only a medical professional but also a dedicated learner, holding fellowships with the American College of Cardiology, the American Heart Association, the American Society of Cardiology, and the European Society of Cardiology.
Throughout her career, Negin has maintained a deep curiosity and an open mind to provide her patients with the latest and most effective treatments. She continuously benchmarks her practice against the best professionals worldwide, visiting international centers, and sharing knowledge with her peers. Regularly, she attends national and international meetings and conferences, and her passion for teaching and innovation is evident. She has even published articles in peer-reviewed journals and presented her work on a national and international stage.
Dr. Negin takes a holistic approach to patient care, guiding them through every step from diagnosis to discussing the best options and providing ongoing support as needed. She believes in collaborative decision-making, ensuring each patient feels comfortable and empowered to choose procedures that minimize both the physical and psychological impact of their disease.
Her expertise spans various aspects of cardiology, including heart failure, pulmonary hypertension, cardio-oncology, pregnancy-related cardiovascular disease, angiography and angioplasty, cardiac MRI, preventive heart disease programs, trans-thoracic and trans-esophageal echocardiography, exercise tests, arrhythmias management, holter monitoring, ambulatory blood pressure monitoring, and blood pressure management. Dr. Negin Molazadeh is dedicated to making a difference in the world of cardiology, one patient at a time.
Expertise
Expertise in central venous access (jugular, subclavian, femoral)
Proficiency in temporary cardiac pacing
Skilled in cardiac catheterization and angiography
Adept at femoral venous and arterial access
Competence in pleural aspiration
Capable of performing pericardiocentesis
Highly experienced in managing cardiac arrest and performing CPR
Proficient in tracheal intubation
Skilled in endomyocardial biopsy
Specialization in conducting echocardiography and cardiopulmonary exercise stress tests
Membership
Member of the Cardiac Transplantation Team at Iran University of Medical Science and Rajaie Cardiovascular Medical and Research Centre.
Part of the scholars involved in setting up LVAD (Left Ventricular Assisted Device).
Member of the Iranian Heart Association (2010-present).
Member of the European Society of Cardiology (2010-present).
Member of the American College of Cardiology (International Associate Member).
Member of the Medical Council of Iran.