Medeor Mother at Medeor Hospital, Dubai, is a maternity and birthing program packaged to provide quality care to expectant mothers.
Our mission is to provide complete peace of mind throughout pregnancy, labor, delivery, and postpartum. We are here to help you become the most informed mother possible so that you can make the best decisions for yourself and your baby.
---
Our Maternity & Birthing Services
---
Maternal Education Classes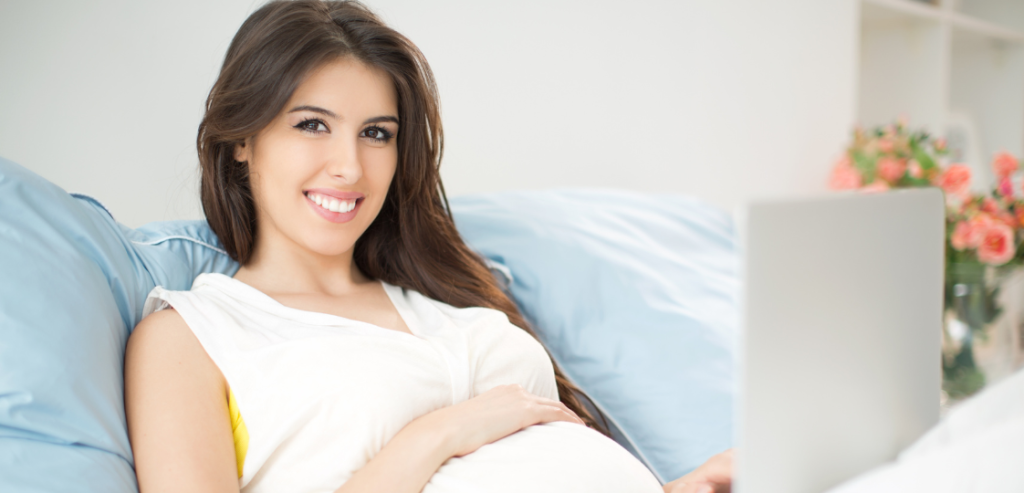 Maternal education classes are designed to help women feel more comfortable with the changes that come with motherhood. The classes are structured to allow mothers to connect with other women who have experienced similar things and learn about child care from experts in the field. Our maternal education classes cover,
Prenatal care and the importance of prenatal visits
The stages of fetal development
The importance of maternal nutrition and exercise during pregnancy
The stages of labor and delivery
Signs of labor and early signs of pregnancy complications
How to safely deliver your baby in a hospital or at home
Nutrition for a Healthy Pregnancy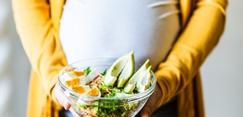 Our nutritionists will work with you to create a plan tailored to your unique medical history, lifestyle, and dietary preferences. This plan will help optimize your health during pregnancy and beyond and ensure you get everything you need to have a healthy baby.
Exercise during Pregnancy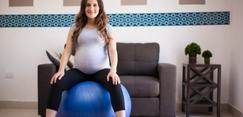 Prenatal exercises can help improve your health and reduce the risk of complications during pregnancy. Our prenatal fitness classes are designed to help you feel good before, during, and after your pregnancy. We offer classes for every stage of your pregnancy, so whether this is your first baby or you've had several kids already, we have something for you!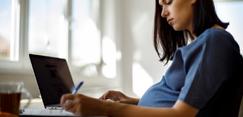 We offer birth planning services to ensure your birth experience is exactly what you want. We'll work with you to develop a plan that covers all your preferences and expectations for the birth of your baby.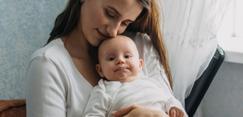 Post-natal support is a vital part of the journey of motherhood. Our post-natal support services are designed to help you feel confident and ready to face the challenges of becoming a mom. We offer expert guidance on breastfeeding and baby care, along with advice on how to deal with post-birth complications.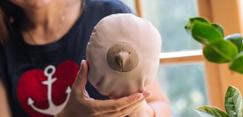 Our lactation specialists will help you during and after your pregnancy. They will answer your questions, advise you, and help you troubleshoot any issues you may have with breastfeeding.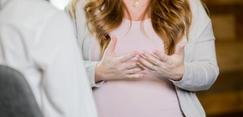 We believe that mental health is just as important as physical health, and we're here to support you and your family through conception, pregnancy, childbirth, and beyond.
Our Obstetrics & Gynecology Experts
---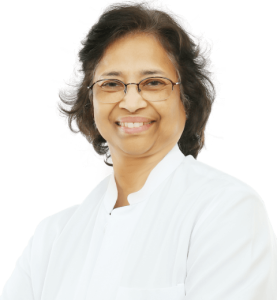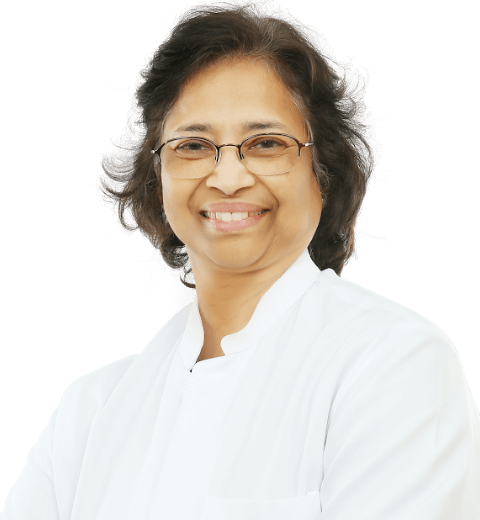 Dr. Elizabeth Mathew
Specialist Obstetrician & Gynecologist
---
Years of Experience: 30
Nationality: India
Languages Known: English, Arabic, Hindi, Urdu, Malayalam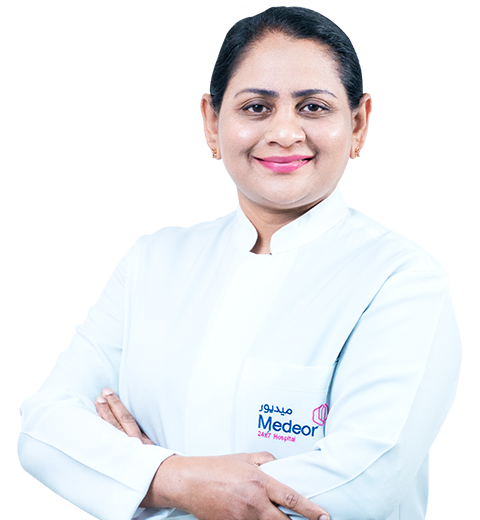 Dr. Safeena Anas
Specialist Obstetrics & Laparoscopic Gynaecology
---
Years of Experience: 22
Nationality: India
Languages Known: English, Hindi, Malayalam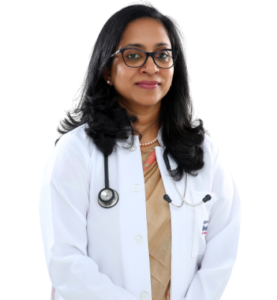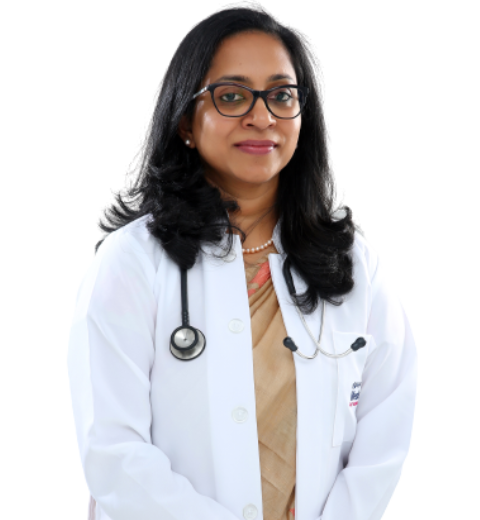 Dr. Sagimole Tojichen
Specialist Obstetrician & Gynecologist
---
Years of Experience: 16
Nationality: India
Languages Known: English, Hindi, Malayalam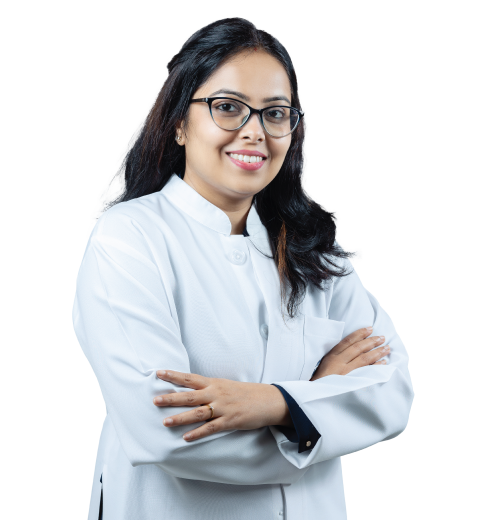 Dr. Divya Sinha
Specialist Obstetrician & Gynecologist
---
Years of Experience: 9
Nationality: India
Languages Known: English, Hindi and Urdu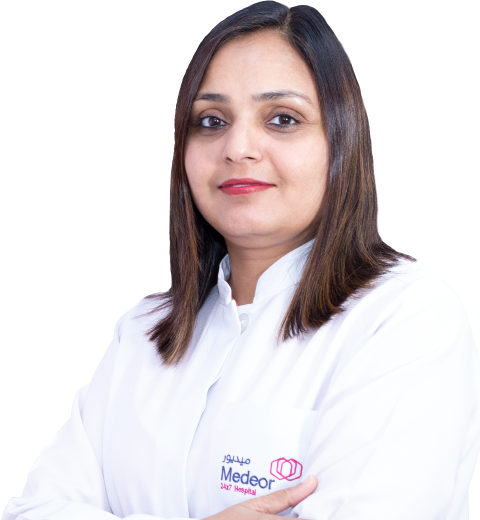 Dr. Anu Bansal
Specialist Obstetrician & Gynecologist & Laparoscopic Surgeon
---
Years of Experience: 13
Nationality: India
Languages Known: English, Hindi, Urdu, Gujarati, Punjabi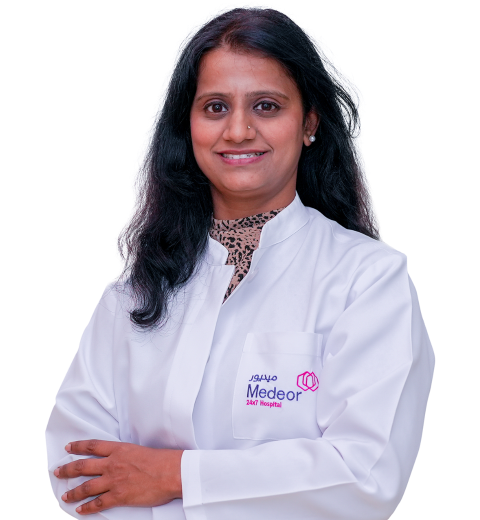 Dr. Hema Diwakar
Specialist Obstetrician & Gynaecologist
---
Years of Experience: 15
Nationality: India
Languages Known: English, Hindi, Urdu, Kannada, Telugu, Tamil