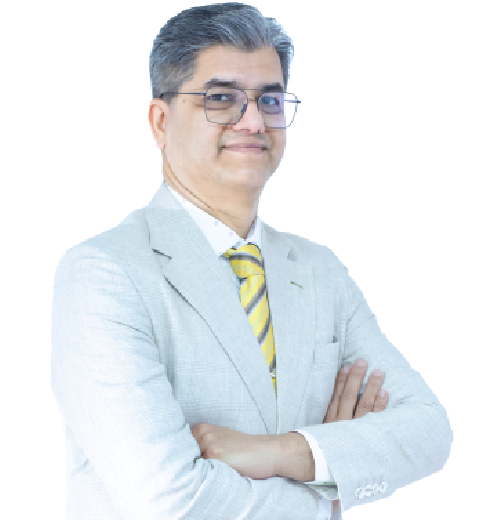 Dr. Nagendra Sardeshpande
Specialist Gynecological Endoscopic Surgeon, Laparoscopic Gynecological Oncosurgeon & Fertility Specialist
---
Years of Experience :
22
Nationality :
India
Languages Known :
English, Hindi, Marathi
Education & Training:
DNB, FCPS, DGO, DFP, MBBS
Book Appointment
Biography
Dr. Nagendra Sardeshpande is a Specialist Gynecological Endoscopic Surgeon, Laparoscopic Gynecological Oncosurgeon, and Fertility Specialist at Medeor Hospital, Dubai. He has vast experience working in multiple reputed hospitals in UAE and India, including Bloom IVF, Fortis Hospital, India, Geetanjali IVF Centre, and Geetanjali Hospital and Medical College, India. He was a visiting Consultant at several hospitals, including Bombay Hospital Institute of Medical Sciences, Breach Candy Hospital, Sir HN, Reliance Hospital, Apollo Spectra Hospital, Jaslok Hospital, Bhatia Hospital, Sir Nowrosjee Wadia Maternity Hospital, K J Somaiya Super speciality Hospital and Medical College, Fortis Group of Hospitals, L H Hiranandani Hospital, Godrej Hospital, Cardinal Gracias Hospital, Worli Hospital for Women.  
Expertise
Laparoscopic Gynecological Cancer Surgery, including Surgery for Cervical, Endometrial, and Ovarian Cancer
Advanced Surgery for Endometriosis and Deep Infiltrating Endometriosis (Rectovaginal, Bladder, and Ureteric Endometriosis)
Laparoscopic Removal of Fibroids
Laparoscopic Removal of Ovarian Cysts
Tuboplasty to Open Blocked Fallopian Tubes such ss Tubotubal Anastomosis and Tubal Cannulation
Hysteroscopic Surgery, including Surgery for Removal of Fibroids, Uterine Septum, Intrauterine Adhesions, and Polyps
Laparoscopic Unification of a Didelphic / Bicornuate (Double) Uterus
Laparoscopic Fistula Repair Including Bladder, Ureteric, and Bowel Fistulas
Laparoscopic Cirlage for Cervical Incompetence Causing Repeated Abortions
Surgery to improve chances of Conception (Fertility Enhancing Surgery), including any of the above Mentioned Surgeries and Delinking of Fallopian Tubes
Laparoscopic Repair of Uterine or Vaginal Prolapse
Laparoscopic Management of Gynecological Emergencies, including Management of Ectopic Pregnancy, Torsion of Ovary or Fallopian Tube, and Correction of Uterine Inversion
Total Laparoscopic Hysterectomy For Conditions Such as Abnormal Uterine Bleeding, Fibroids, and Endometriosis
Vaginal Surgeries including Vaginal Hysterectomy, Paravaginal Repair, Sacrospinous Colpopexy, Shirodkar's Cerclage, Vault Prolapse Repair
Infertility Services Including IVF and IUI
Membership
Life Member of FOGSI, India
Dubai Health Authority
Other Gynecology and Obstetrics Experts