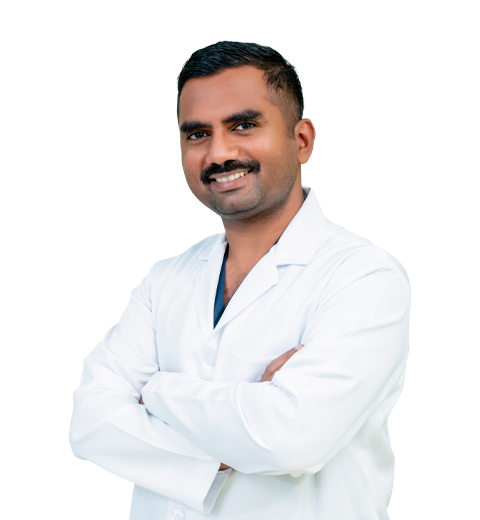 Dr. Sumit Gupta
Specialist Anesthesia
---
Years of Experience :
7
Nationality :
India
Languages Known :
English, Hindi, French
Education & Training:
MD
80055
Biography
Dr. Sumit Gupta is a skilled Specialist in Anesthesia with over seven years of experience. He obtained his Doctor of Medicine (MD) in Anesthesiology from the All-India Institute of Medical Sciences (AIIMS), New Delhi, India. Following that, he underwent a senior residency program at AIIMS. Dr. Sumit received extensive training in general anesthesia and liver transplant anesthesia at the Institute of Liver and Biliary Sciences, India. 
Expertise
Anesthesia (Both Regional and General Anesthesia)
Advanced Hemodynamic Assessment and Monitoring
Critical Care Ultrasound Bronchoscopy (FOB)
Intracranial Pressure Monitoring with Optic Nerve Sheath Diameter
Cardioversion
Defibrillation and Transcutaneous Cardiac Pacing Interventions include Arterial Catheterization, Central Venous Catheterization, PICC Insertion, Hemodialysis Catheter Insertion, and Lumbar Puncture
Membership
Indian Society of Anesthesia
Other Anesthesiology Experts