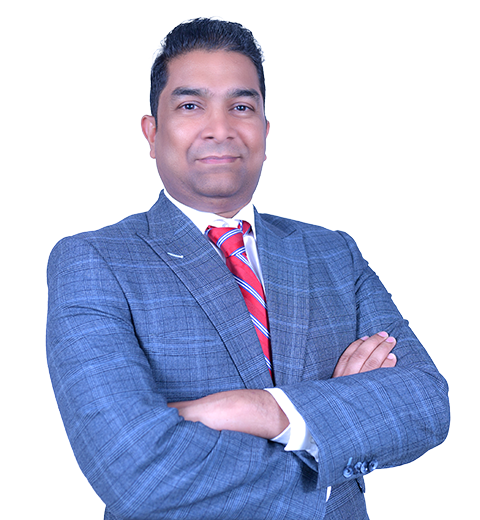 Dr. Sai Babu Jonnada
Consultant Medical Oncology
---
Years of Experience :
16
Nationality :
United Kigdom
Languages Known :
English, Telugu
Education & Training:
MBBS, MRCP (UK), PG Cert Oncology (UK), FRCR (UK), CCST Clinical Oncology (UK)
Book Appointment
Biography
Dr. Sai Babu Jonnada is a trained British Consultant Clinical Oncologist. He has worked as a Consultant Oncologist both in UK and UAE. Dr. Sai has experience in treating patients with various cancers. He has 16 years of work experience as a physician. After his graduation, he relocated to the UK for his postgraduate training. He was trained in several prestigious hospitals in southwest England and Wales, including Oxford and Cardiff. While pursuing his specialty training as Oncologist, he worked at Belfast City Hospital (Queen's University) Belfast, Northern Ireland. Although Dr. Sai is currently working as a Medical Oncologist, he is a Clinical Oncologist by training and profession, which means he is both a Medical Oncologist and a Radiation Oncologist. This gives him an advantage in making the right treatment decisions for patients with a holistic approach. He is experienced in all forms of chemotherapy. His special interests are immunotherapy and biological therapies, which have shown to have better outcomes in treating cancer with fewer side effects than conventional chemotherapy. He has vast experience in the latest radiotherapy techniques like Intensity-modulated radiotherapy (IMRT), image-guided radiotherapy (IGRT), volumetric modulated arc therapy (VMAT), RapidArc®, and TomoTherapy®.
Expertise
Immunotherapy
Biological and Target Treatments
Chemotherapy
Special Interest in Breast Cancer, Colorectal Cancer and Thyroid Cancer
Expertise In Lung, Urological and Gynecological Cancers
All Other Solid Malignancies
Chronic Hematological Malignancies
Membership
General Medical Council
The Royal College of Physicians
The Royal College of Radiologists
The British Uro-Oncology Group
The British Sarcoma Group
European Society of Therapeutic Radiation Oncology
Indian Medical Council
American Society of Clinical Oncology