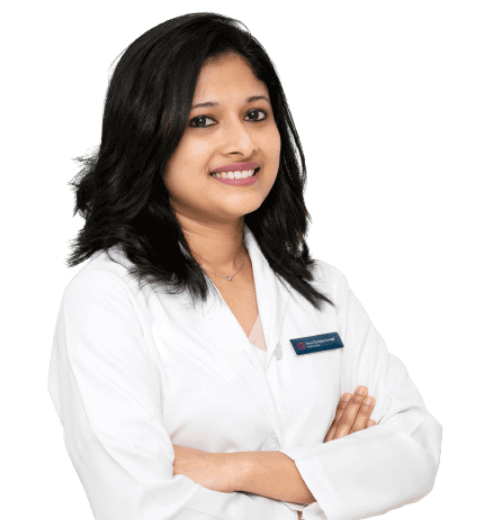 Ms. Resna
Physiotherapist
---
Years of Experience :
8
Nationality :
India
Languages Known :
English, Malayalam, Hindi/Urdu, Tamil, Arabic.
Education & Training:
Bachelor of Physiotherapy
80055
Biography
Ms. Resna Raj is a skilled physiotherapist with eight years of experience. She graduated from Kannur University, India, and started her practice as a physiotherapist at St. Johns Medical College Hospital, Bangalore, India. In 2017, she moved to the UAE to continue her practice.
Her areas of interest are musculoskeletal injuries and rehabilitation, obstetrics and gynaecology (OBG: pre and post-natal exercises), and geriatrics. She is also highly skilled in manual therapy (maitland, myofascial release techniques), Kinesio-taping, and exercises.
Other Physiotherapy and Rehabilitation Experts