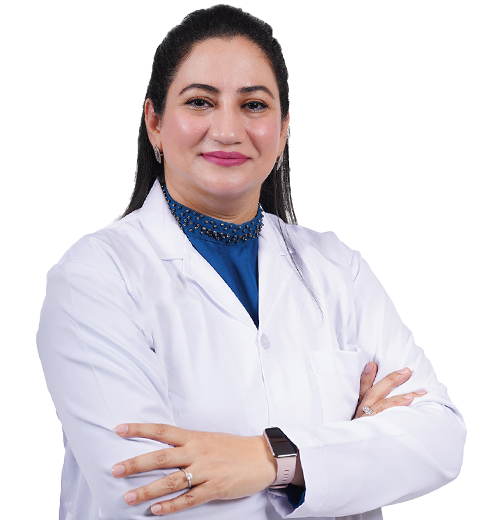 Dr. Nermine Mohamed Abdou Ismail
Specialist Dermatology
---
Years of Experience :
19
Nationality :
Egypt
Languages Known :
Arabic, French, English
Education & Training:
M.B, B.Ch.,Master Degree in Dermatology & Andrology
Book Appointment
Biography
Dr. Nermine Mohamed Abdou Ismail is a Specialist Dermatologist at Medeor Hospital, Abu Dhabi. She has extensive clinical experience working as a physician in the field of dermatology and cosmetology. Dr. Nermine completed her M.B., B.Ch., and Master's Degree in Dermatology & Cosmetology from Ain Shams University. She has also received a Diploma of Laser-Enhanced Sciences from Cairo University (Egypt).
Previously, she held positions in the field of Dermatology at various healthcare organizations across GCC. She has been a Specialist in dermatology at Al Haud Marsoud (Cairo Hospital for Dermatology, Andrology and SIDs, Egypt). She also worked as a Specialist of dermatology and cosmetology at Al Tababah Centre in Jeddah Saudi Arabia and Visitor Registrar of dermatology at Jahra Hospital, Ministry of Health, State of Kuwait (Locum), Specialist of dermatology specialist and cosmetology at Daweni Center at Abha, Saudi Arabia ( KSA).
Expertise
Allergies and Skin disorders
Electro- and cryo-cautery
Acne scars and vascular lesion
Expert in cold and chemical peel
Laser hair removal and pigmentation
Laser ablative and non-ablative
Botox injection
Dermal fillers for skin correction
Mesotherapy and Platelet Rich Plasma injection
Botox injection