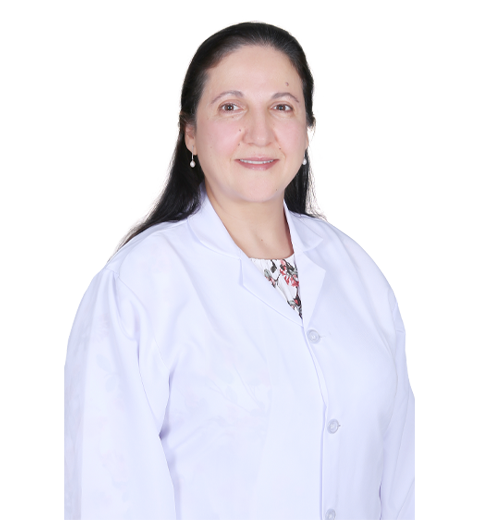 Dr. Gihan Ibrahim Shalaby
Specialist Obstetrics & Gynecology
---
Years of Experience :
20
Nationality :
Egypt
Languages Known :
Arabic, English
Education & Training:
MBBS, MD, DNB
Book Appointment
Biography
Dr. Gihan Ibrahim Shalaby is a skilled Specialist in Obstetrics and Gynecology with more than twenty years of experience in Obstetrics and Gynecology. She graduated from the Faculty of Medicine, Alexandria University, Egypt, and then received her Master's degree in Obstetrics and Gynecology from Zagazik University, Egypt. Having trained and worked at reputed centers in Egypt and the UAE, Dr. Gihan has vast experience handling high-risk pregnancies and complicated deliveries.
Expertise
Antenatal Care Including High-Risk Pregnancy Care 
Premarital Examination and Counseling of Couples   
Prenatal Care of Women Including Management for Sub-Fertility and Infertility   
Ultrasonography: Pelvic (Trans-Abdominally and Trans-Vaginally) 
Laparoscopy Diagnostic and Operative   
Hysteroscopy   
Sonohysterography 
  All other Gynecology Procedures and Surgeries
Other Obstetrics & Gynecology Experts