In a rare instance, two private hospitals in Abu Dhabi have welcomed newborns at the stroke of midnight marking Eid Al Adha.
As the clock struck 12, an Egyptian couple and a Jordanian couple celebrated Eid by welcoming the newest additions and second babies to their families. Parents of baby Lydia and baby Bessan are on cloud nine after their tiny bundles of joy were born at Medeor and Burjeel hospitals, respectively, in the capital city.
Thrilled Egyptian couple
Mohamed Abdel-aal Elsayed and Shaimaa Ibrahim Selima are thrilled at the birth of their baby girl, weighing 2.590kg. Baby Lydia, their second child, was born at Medeor Hospital.
"We thank the Almighty for the birth of our healthy baby girl on this blessed day. Her arrival has added to the sweetness of the occasion. We are excited to become a family of four," said Elsayed, thanking Dr Prof Walid El Sherbiny, consultant, obstetrics and gynaecology, and head of department, for being with them throughout the pregnancy journey.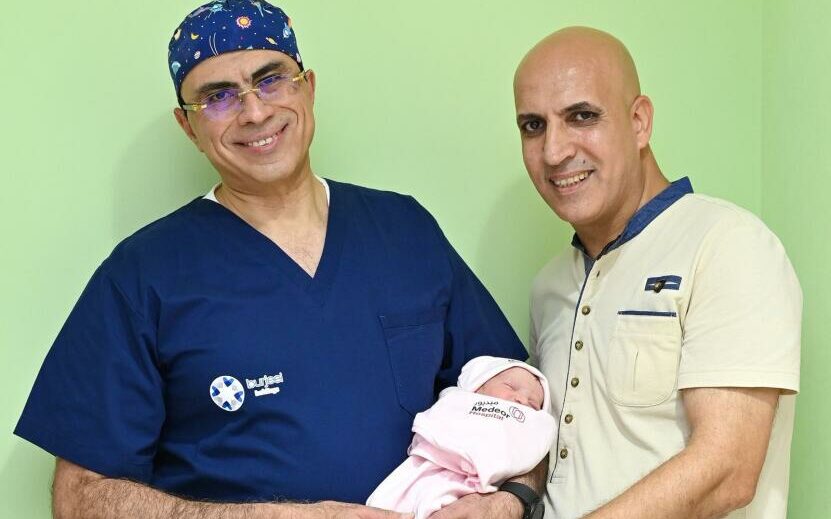 Dr Prof El Sherbiny noted: "We celebrate the birth of baby Lydia on this special day. Babies born on an auspicious day bring added joy to our hearts. We are glad the delivery went smoothly, and the mother and child are doing well. We wish them good health and happiness."
Read More: Khaleej Times | Emarat Alyoum | UAE news4u | Alkhaleej | Albayan | GN 24 | Al Ittihad