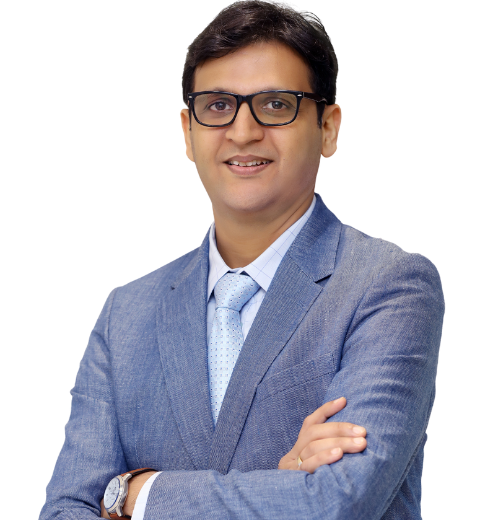 Dr. Rahul Chaudhary
Specialist Interventional Cardiologist
---
Years of Experience :
10
Nationality :
India
Languages Known :
Hindi, English, Nepali, Bhojpuri, Maithili
Qualification:
DM Cardiology ( PGI, Chandigarh ) | MD ( AIIMS, New Delhi ) | MBBS
Book Appointment
Biography
Dr. Rahul Chaudhary is an Interventional Cardiologist at Medeor Hospital, Dubai. He has held positions at India's most prestigious institutions, including AIIMS in New Delhi and PGI in Chandigarh. He was presented with the award by the President of India during his tenure as MD at AIIMS New Delhi. He has presented cardiac intervention cases at several international conferences, most recently at Euro PCR in Paris.
Awards & Achievements
Awarded the Best House Physician at AIIMS, New Delhi, India by the President of India
Research & Publications
Risk factor profiling and study of atherosclerotic coronary plaque burden and morphology with coronary computed tomography angiography in coronary artery disease among young Indians. R. Chaudhary, A. Chauhan, M. Singhal, S. Bagga. DOI: https://doi.org/10.1016/j.ijcard.2017.04.090.
The curious case of slow flow, adenosine, and respiratory failure. R. Chaudhary, R Gupta, S. Bagga. IHJ Cardiovascular Case Reports (CVCR) 4(1). DOI: 10.1016/j.ihjccr.2020.05.004.
Expertise
Coronary Angiography
Coronary Angioplasty (including Bifurcation, LM, Anterograde CTO)
Complex Coronary Intervention
Primary PCI/PPI/AICD/CRTASD/PDA Device Closure
Renal Artery Embolization
PTRA/SMA Intervention
IVC Filter / Pericardiocentesis
Coronary Imaging FFR/IVUS/IVL /OCT
Carotid Artery Stenting
Perclose Proglide
Vertebral Artery Stenting