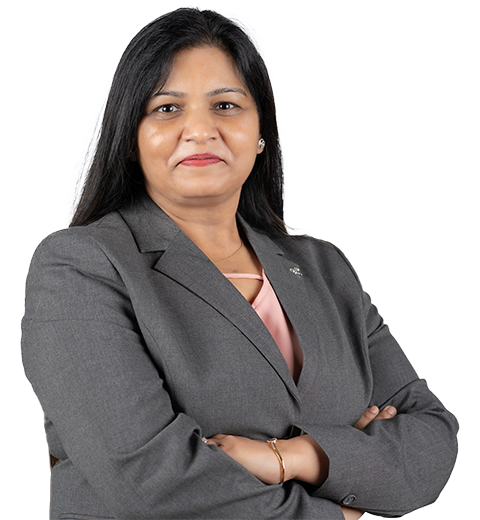 Dr. Prayrna Sharma
Specialist Internal Medicine
---
Years of Experience :
14
Nationality :
India
Languages Known :
English, Hindi
Education & Training:
MBBS,MD(Medicine)
Book Appointment
Biography
Drr. Prayrna Sharma is an Internal Medicine Specialist at Medeor Hospital, Dubai, UAE. She has 14 years of experience in her field. She has done her MBBS from Lady Hardinge Medical College, University of Delhi (2000) and MD (Medicine) from the same college (2004). She previously worked as Specialist-Internal Medicine at Shanti Gopal Hospital, Indirapuram, Ghaziabad, India and as a Consultant Internal Medicine at HCL Healthcare, Noida, India. Some of the services she provides are comprehensive diabetes care, sleep disorder management, chronic obstructive pulmonary disease treatment, management of allergies – rhinitis and bronchitis.
Research & Publications
Ram Manohar Lohia Hospital, New Delhi, India August 2002 to April 2004 Thesis: "The Spectrum of Liver Abscess-Defining the therapeutic vis-à-vis the clinic investigative profile· and imaging parameters"
Expertise
Management of Chronic Metabolic Disorders like Diabetes, Hypertension, Dyslipidemia, Endocrine Disorders
Management of Infective Disorders like Viral Herpes, Enteric Fever, Dengue Fever, Urinary Tract Infections, Respiratory Infections, Sepsis and Septic Shock
Management of Gastro-Intesnal Disorders like Gastritis, GERD, Irritable Bowel Syndrome, Diahrroea, Constpation, Liver Disorders - Liver Abscess Management of Respiratory Disorder like Bronchial Asthma, COPD, Sinusis, Allergic Rhinitis, Obstrucve Sleep Apnea
Management of Autoimmune Diseases like Rheumatoid Arthritis
Management of Heart Diseases - Unstable Angina, PSVT
Management of Neurological Disorders like Neuropathy, Stroke
Adult Vaccinations and Nutritional Disorders
Membership
Associaon of Physicians of India
Trans Hindon Medical Association, India
Delhi Medical Council, India
Medical Council of India