Since 2012, he has worked with several associations to support the medical needs of top athletes like Novak Djokovic, Sania Mirza and Rohan Bopanna
Handling a sporting event is nothing new for Dr Shibu Varghese, a specialist in orthopaedics and sports medicine, Medeor Hospital in Abu Dhabi. Since 2012, he has worked with several sports associations to oversee and support the medical needs of the officials and athletes, including top names like Novak Djokovic, Sania Mirza, Rohan Bopanna, etc.
In a rare honour, he has now become the first doctor from the UAE to be named to the Badminton World Federation (BWF) tournament panel of doctors. He will provide his services at BWF Super Series tournaments in various countries.
Dr Varghese sees this as a stepping stone to greater opportunities in the future. Based on his performance and experience, he stands to get promoted to the top level that would allow him to serve in top sporting events like the Olympics, Uber Cup, and Thomas Cup.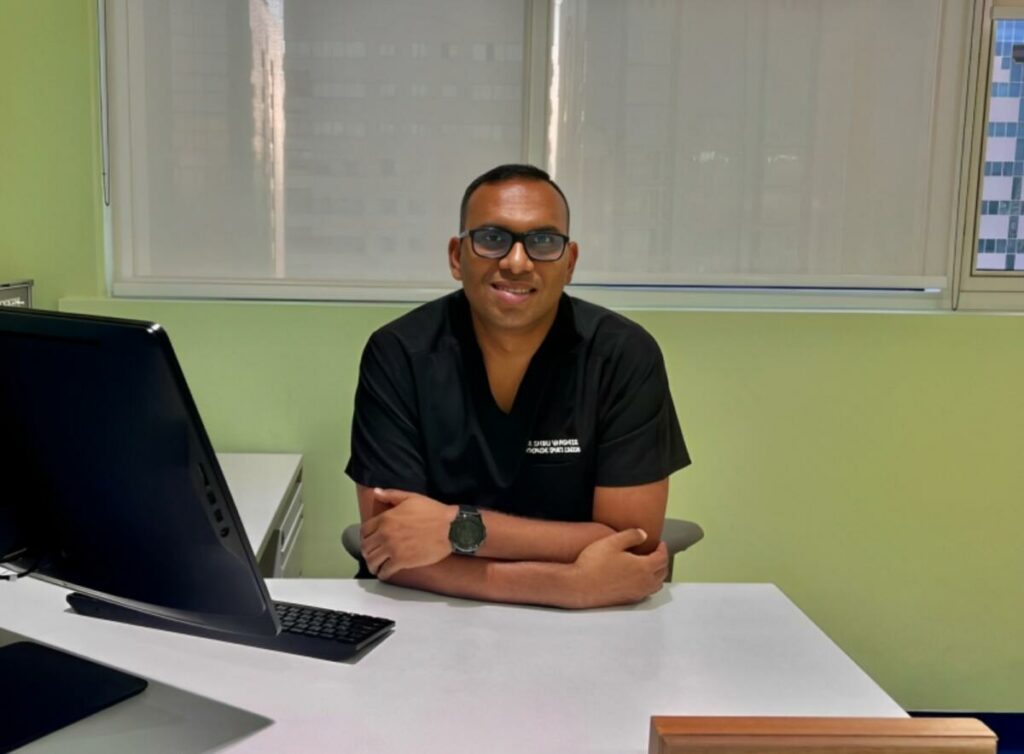 "I am honoured to have been named to the BWF tournament doctors' panel. It is a privilege to serve in this capacity and contribute to the health and safety of badminton players worldwide," Dr Varghese said.
A sports enthusiast since school days, he did his MBBS and MS orthopaedics from universities in India followed by a fellowship in adult joint reconstruction surgery from Germany.
"I was interested in sports since I was in elementary school and later changed my career to become an orthopaedic doctor. As the muscle and skeleton are related to a sports person's physical ability, I chose to try my hand at sports medicine. I am happy that in one way or another I am part of various international sporting events," said Dr Varghese, who did his cricket medicine internship with England's Northamptonshire cricket county in 2011 and South Africa's Cape Cobras in 2013.
The orthopaedic sports surgeon served as the chief medical officer of BWF's Para-Badminton classifier (2019), the ICC T20 World Cup Qualifiers in the UAE (2019). He was a medical officer for UFC 242 in Abu Dhabi and Andy Ruiz Jr vs Anthony Joshua II boxing world championship in Saudi Arabia.
He was also the head of medical operations for the Indian Premier League (2020, 2021), and part of the 2022 Fifa World Cup Qualifiers.
Currently, Dr Varghese is serving as an anti-doping officer for Fifa, Asian Football Confederation and European Golf Tour. In the past, he has been an anti-doping officer for the 2018 Asia Cup as well.
Dr Varghese advises young athletes pursuing a career in sports to maintain a proper diet and training plan in order to have a long career free of injuries.
"If they have any physical problems, they should consult a sports medicine specialist and follow-up on that for a long career," Dr Varghese said, adding that he is thankful for the support from the management of Burjeel Holdings, which owns Medeor Hospital, for helping him balance his clinical practice and work related to sports medicine.
Read More: Khaleej Times