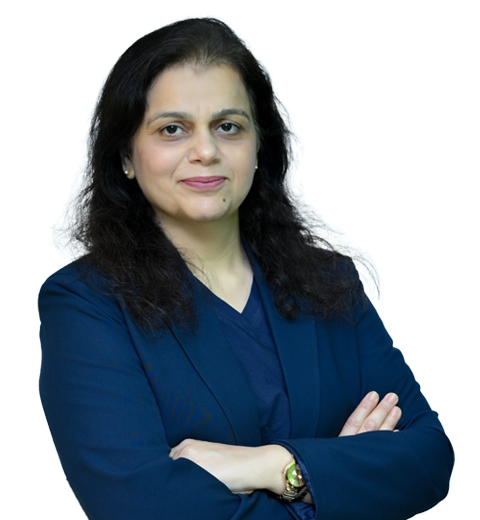 Dr. Asha Kumari
Specialist Radiology
---
Years of Experience :
12 +
Nationality :
Pakistan
Languages Known :
English
Biography
Dr. Asha Kumari brings more than 12 years of valuable experience as a skilled Radiologist, having served at renowned hospitals in Karachi, Pakistan. She possesses expertise in a variety of diagnostic and interventional procedures, including ultrasound, Doppler ultrasound, conventional radiology, fluoroscopy, MRI, CT scans, and other advanced imaging techniques.
Expertise
Trained in various imaging modalities, including ultrasound, Doppler ultrasound, conventional radiology, fluoroscopic procedures, MRI, CT, and interventional procedures (except nuclear medicine and vascular intervention).
Proficient in interpreting plain film radiographs referred from emergency rooms, intensive care units, wards, and clinics.
Experience in interpreting mammography cases during residency under supervision. Skilled in performing and supervising junior residents in procedures such as IVU (Intravenous Urography), barium studies, cholangiography, sinography, urethrograms, and various fluoroscopic procedures.
Competent in conducting a wide range of ultrasound examinations, including general abdomen, pelvic ultrasound, fetal well-being assessments, small parts ultrasound, Doppler ultrasound, and guided diagnostic and therapeutic procedures.
Proficient in MRI reporting across different specialties, including neuroradiology, musculoskeletal, pelvic MRI, MRCP (Magnetic Resonance Cholangiopancreatography), and MR Spectroscopy.
Skilled in CT reporting, covering abdominal, chest, musculoskeletal, and neuroimaging. Capable of performing CT-guided biopsies to aid in diagnosis and treatment.